The Turkish citizens rights 2023 and ways to obtain Turkish citizenship
Turkey is a democratic and sovereign state, governed by a constitution that defines the laws regulating the affairs of the country and its Turkish citizens rights, as well as individuals holding Turkish nationality through property ownership or any other means.
These laws stipulate the Turkish citizens rights, whether in civil, economic, political, or religious aspects. At the same time, some duties are imposed on Turkish citizens towards their fellow citizens and their homeland.
This legal framework forms the basis to ensure a sustainable balance between the rights and responsibilities of Turkish citizens towards the country and society.
What are the Turkish citizens rights in 2023?
Legislation ensures that Turkish citizens enjoy a set of commitments provided by the state, aimed at securing a life that is free, dignified, and secure. Turkey is dedicated to equipping its citizens with the necessary means to ensure the realization of all rights guaranteed to them, in line with Turkish citizens rights.
These rights encompass the following, as outlined in the Turkish constitution:
Turkish Citizens Rights: Ensuring a Sustainable Life and Diverse Opportunities
1. Right to Residence and Access to Services
Turkish citizenship bestows upon individuals the freedom to reside and travel across the country, along with the right to access essential services provided by the state, including healthcare and more.
2. Right to Free Education and Academic Diversity
Turkish citizens have the entitlement to free education, including the state's commitment to provide tuition-free education until the completion of the basic stage. The educational system also offers numerous opportunities for secondary, higher education, and postgraduate studies, at affordable rates supplemented by financial assistance programs.
3. Right to Healthcare
Turkish citizenship grants individuals access to premium healthcare services. Government hospitals and primary care centers are accessible in all cities and residential areas in Turkey, ensuring the availability of necessary healthcare services.
4. Right to Democratic Participation and Voting
As per Turkish law, Turkish citizens rights include participation in democratic processes, including voting and running for elections, provided they meet legal requirements and have no criminal convictions. This grants them the opportunity for active involvement in shaping the nation's future.
5. Opportunities for Government Employment and Comprehensive Benefits:
Turkish citizens rights involve applying for government positions both within and outside the country, based on their expertise and field of study, along with the chance to enjoy the advantages of government employment.
6. Turkish Passport and Freedom of Travel
Turkish citizens retain the privilege to travel and move freely among various countries around the world. Consequently, they have the option to obtain a Turkish passport for international travel and mobility.
In essence, Turkish citizenship provides individuals with the opportunity to lead a dignified life, marked by freedom and accompanied by a plethora of rights and benefits that enable them to actively participate in society and access premium services. Turkish citizens rights are at the core of this commitment.
7. Educational rights for Turkish citizens
In the Turkish Republic, free education is guaranteed as a right for all Turkish citizens without any discrimination.
Preschool Stage (Pre-school)
This stage is considered non-compulsory and covers the age group between 3 and 5 years. This stage focuses on the education of children who have not yet reached the mandatory primary education stage.
Primary and Secondary Stage
The primary stage covers the education of children aged 6 to 14 years. Primary education is mandatory for all citizens without discrimination. The primary education period lasts for eight years and is provided free of charge to all students in government schools. Upon completing the primary stage, students are provided with information about educational paths in public, vocational, and technical schools, helping them choose the appropriate path for themselves.
Intermediate – Secondary Stage
This stage comes after the primary stage, whether it's general, vocational, or technical education. Its study period lasts for four years.
The Turkish state seeks to provide educational opportunities for children and youth in various educational stages, starting from the preschool stage and extending to the intermediate – secondary stage.
8. Health care rights for Turkish citizens
The healthcare sector in Turkey is distinguished by its significant advancement, utilization of cutting-edge technologies and sophisticated equipment, in addition to the competence of its medical professionals. Healthcare services in Turkey are considered one of the nation's pivotal features.
The Turkish government places great emphasis on the health of its citizens, adopting the same principles for new Turkish citizens as well. Foreigners can also benefit from these advantages after obtaining Turkish citizenship.
It's worth noting that obtaining Turkish citizenship has become possible through real estate investment. The Turkish government has passed a law allowing foreigners to obtain Turkish citizenship by purchasing property or a group of properties valued at more than $400,000 US dollars.
Importantly, Turkish citizenship grants all Turkish citizens rights, including the right to treatment and healthcare in Turkey. Healthcare in Turkey is subject to a series of procedures involving the Ministry of Health and the Ministry of Labor and Social Security. Healthcare services are provided through both government and private medical centers, such as hospitals and clinics.
The healthcare system in Turkey includes all Turkish citizens and provides them with the best healthcare services. Turkish citizens and foreigners enjoy the same rights after acquiring Turkish citizenship.
Furthermore, the healthcare system in Turkey regulates healthcare for resident foreigners or tourists through mandatory medical insurance.
The Social Security Law in Turkey covers all workers in both the public and private sectors, allowing them to access free healthcare and treatment in government hospitals and benefit from reduced medicines prices.
If a person acquires Turkish citizenship and has not started working yet, they can access healthcare by obtaining a "green card" or applying for general health insurance in Turkey.
Citizens can register at a nearby health center and enroll themselves and their family members. Appointments with specialized doctors can be scheduled by calling the number 182 or using the MHRS application from the Turkish Ministry of Health.
The healthcare sector in Turkey is one of the nation's strengths, as the government places significant emphasis on the health of both its citizens and new Turkish citizens alike. Turkish citizenship offers various opportunities and numerous benefits, including access to an advanced and comprehensive healthcare system that covers everyone regardless of their nationality.
What are the benefits of Turkish citizenship?
Individuals who acquire Turkish citizenship are granted numerous benefits, including permanent residency in Turkey and the ownership of a robust passport that allows them entry into many countries worldwide. Additionally, they have the opportunity to apply for an E2 work visa to the United States, and all the turkish citizens rights.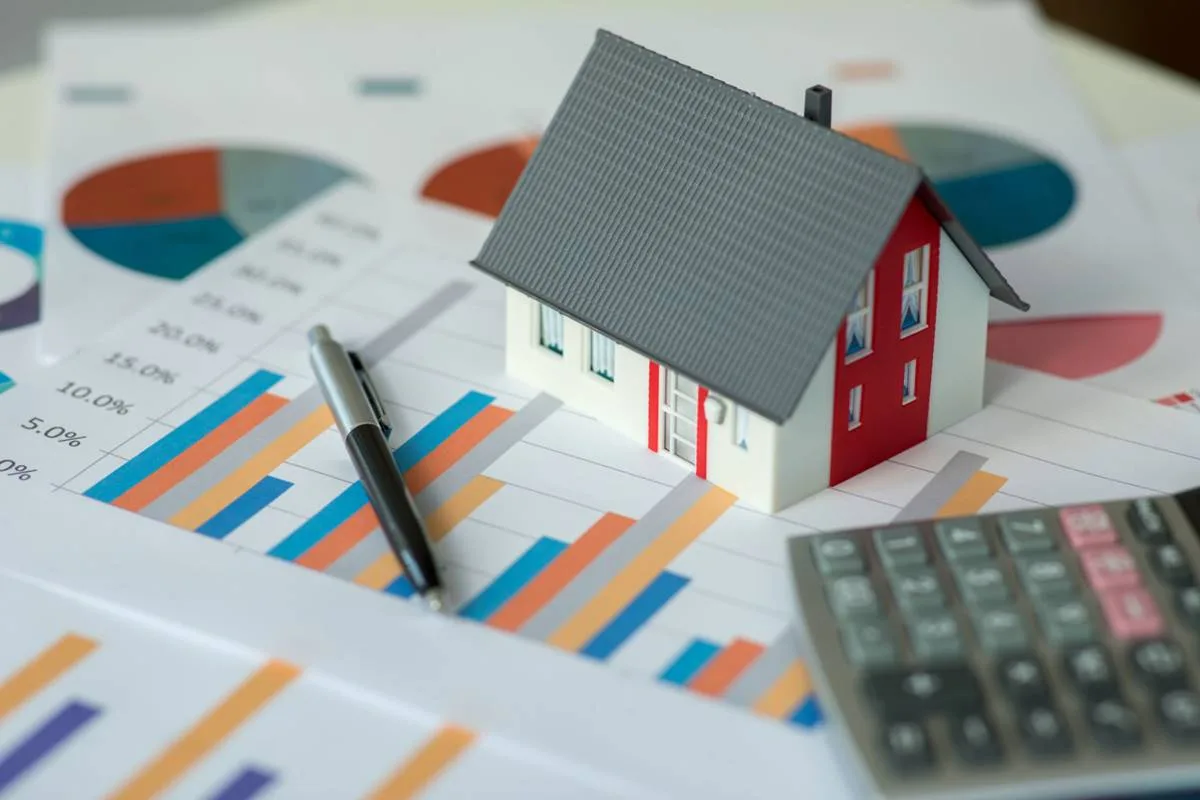 The Turkish citizenship requirements
The conditions for acquiring Turkish citizenship differ based on the chosen application method. In the following, we will provide insight into the process of obtaining Turkish citizenship.
How to get Turkish citizenship?
The new Turkish Citizenship Law for 2023 presents an exciting opportunity for foreign investors seeking to acquire Turkish citizenship through specified conditions.
One of the available investment pathways to obtain Turkish citizenship is real estate investment, where investors can achieve this by purchasing properties valued at $400,000 or more. The process of obtaining Turkish citizenship through this route takes approximately six months.
The second method is investment in Turkey: Investing in Turkey with a capital of at least $500,000 allows the opportunity to acquire Turkish citizenship.
The third method is the bank deposit: Turkish citizenship can also be obtained by depositing an amount of at least $500,000 in one of the Turkish banks for a minimum of three years.
VAAL Real Estate aims to provide detailed information that ensures individuals interested in obtaining Turkish citizenship can benefit from and meet the requirements of the Turkish Citizenship Law for 2023. If you're seeking more information about Turkish citizenship, its advantages, the 2023 Turkish Citizenship Law, turkish citizens rights, and required documents, we are here to offer you the necessary support and guidance.
How to apply for Turkish passport?
Obtaining a Turkish passport entails a series of steps and documentation, ensuring the fulfillment of Turkish citizens rights in the process. Here is a comprehensive overview of the procedure:
1. Document Collection
Begin by gathering the requisite documents, typically including:
A completed passport application form.
Original Turkish National Identification Card (Kimlik).
Original Birth Certificate.
Documentation verifying your Turkish citizenship.
Previous Turkish passport (if applicable).
Two recent passport-sized photographs.
Any additional documents requested by the authorities.
2. Application Form Completion
Obtain the passport application form either from the nearest Passport Office or their official website. Ensure that you accurately and legibly complete the form.
3. Visit the Passport Office
Proceed to the nearest Passport Office or relevant authorities. Present your documents, including the completed application form, along with any necessary copies. Officials will thoroughly review your application and documents, upholding Turkish citizens rights.
4. Biometric Data Collection:
At the Passport Office, your biometric data will be collected, encompassing your fingerprints and, potentially, a digital photograph. This data will be utilized for the electronic chip in your passport.
5. Payment of Fees
Pay the requisite fee for the passport application, which can vary depending on factors such as your age, passport-type, and processing speed (standard or expedited).
6. Waiting for Processing
After submitting your application and fee payment, your application will undergo a processing period. Although this typically takes a few weeks, processing times may fluctuate.
7. Passport Issuance
Once your passport is ready, you will receive a notification to retrieve it from the Passport Office. Be sure to bring the original receipt for the fee payment. Before leaving the office, thoroughly inspect the passport for any inaccuracies or errors.
8. Collecting Your Passport
Visit the Passport Office to retrieve your newly issued Turkish passport, which will incorporate your biometric data and other essential information.
It is crucial to bear in mind that procedures and requirements may be subject to change, thus it is imperative to verify the specific steps and documentation prerequisites for a Turkish passport application by consulting the official Passport Office or consulate. This ensures the safeguarding of Turkish citizens rights throughout the process.
What are visa free countries for Turkish citizens?
Turkish citizens rights include entering 71 countries without a visa. These countries include:
– Azerbaijan – Albania – Antigua and Barbuda – Uzbekistan – Ukraine – Iran – Argentina – Jordan – Uruguay – Ecuador – Brazil – Bosnia and Herzegovina – El Salvador – Gabon – Philippines – Morocco – Japan – Paraguay – Barbados – Brunei – Dar es Salaam – Belize – Panama – Botswana – Bolivia – Peru – Thailand – Trinidad and Tobago – Chile – Tunisia – Jamaica – Bahamas – British Virgin Islands – Turks and Caicos Islands – Cook Islands – Dominican Republic – South Africa – Georgia – Dominica – Belarus – Saint Vincent and the Grenadines – Saint Kitts and Nevis – Saint Lucia – Sao Tome and Principe – Singapore – Eswatini – Suriname – Serbia – Tajikistan – Gambia – Guatemala – Equatorial Guinea – Vanuatu – Venezuela – Fiji – Kyrgyzstan – Kazakhstan – Costa Rica – Kosovo – Colombia – Macau – Malaysia – North Macedonia – Mongolia – Mauritius – Moldova – Montenegro – Micronesia – Nicaragua – Haiti – Honduras – Hong Kong.
Please note that the list provided is based on the information available and may be subject to change. It's advisable to verify visa requirements before traveling to any of these countries.
What is the new Turkish citizenship law in 2023?
In line with the amendment issued on December 19, 2022, and effective as of January 1, 2023, modifications have been introduced to the procedures and principles governing the acquisition of Turkish citizenship through real estate investments. These changes, under the framework of the Executive Regulation of the Turkish Citizenship Law,Turkish citizens rights, encompass the following aspects:
1. Preliminary Sales Contracts
Applicants relying on preliminary sales contracts are now required to provide a single contract with a minimum value of $400,000 US Dollars. While multiple properties can be included in a single contract, applications with multiple preliminary sales contracts will not be accepted.
2. Minimum Investment Requirement
Effective from January 1, 2023, if properties acquired through purchases do not meet the minimum threshold of $400,000 US Dollars, the outstanding amount cannot be fulfilled as per the preliminary sales contract.
3. Property Shares
Properties obtained in the form of shares by foreign citizens, even if their value surpasses $400,000 US Dollars, do not qualify for Turkish citizenship.
4. Validity of Property Appraisal Reports
Property appraisal reports related to preliminary sales contracts, issued within three months prior to notarization, remain valid. In the presence of these reports, there is no need for a new property appraisal for property transfers.
5. Restrictions on Property Ownership Transfer
Transferring the ownership of properties previously acquired by foreign individuals to Turkish citizens or Turkish companies within the last three years is prohibited, except in cases involving contractual obligations.
6. Recognition of Previous Nationality
If an investment-related partner of a company is a legal entity with foreign capital, their original nationality will be acknowledged.
7. Mortgage-financed Properties
Properties acquired through mortgages will not be eligible for citizenship, as the costs of the mortgage were not covered by foreign investors.
8. Commitment Transactions
Commitment transactions will not be approved unless property ownership is finalized. In cases where a property is resold, ownership is reverted to the previous owner after the commitment period not to sell has lapsed, or if the no-sale condition is removed from the title deed and the property is transferred by a foreign citizen who gained Turkish citizenship through property purchase, appropriate actions will be taken by the General Directorate.
These changes are pivotal in regulating Turkish citizens rights concerning citizenship acquisition through real estate investment.
Edited by VAAL Real Estate